Funeral

Livestream

Canberra
Funerals are a difficult and emotional part of life, but with the help of Canberra Live Stream Pros, they can be made easier. With their live streaming service, families can now say goodbye to their loved ones without having to travel or gather in person – sure to bring comfort during this trying time. In the following article, we'll explore how Canberra Live Stream Pros is revolutionising funeral ceremonies and making them more accessible for everyone.
The coronavirus pandemic has had far-reaching implications on many aspects of our lives. One such area that's been greatly affected is funerals; strict social distancing guidelines have meant that gatherings must remain small, preventing people from being able to attend and pay their respects as normal. This has led to an increase in demand for virtual services, allowing those who cannot physically attend a funeral ceremony to still take part in it remotely.
Canberra Live Stream Pros is at the forefront of this movement, providing high-quality streaming services tailored specifically towards mourning events. Their experienced team understand how important these occasions are and strive to provide reliable solutions so that no one needs to miss out on saying a final farewell. Read on to find out more about what makes Canberra Live Stream Pros stand apart from other funeral streaming providers! Contact us today for more info!
Livestreaming Funeral Events Services in Canberra, Australian Capital Territory
Canberra Live Stream Pros is a leading provider of live-streaming services, specialising in funerals, corporate events and weddings. They have been providing their expertise to clients for many years now, offering professional live streaming that can broadcast around the world. With Canberra Live Stream Pros you can make sure your event is accessible wherever people may be located. Their technical experts are highly experienced in setting up streams with minimal fuss while ensuring all necessary requirements are met.
Their vast experience has enabled them to develop an efficient system that ensures each job runs smoothly and without any disruption. Not only do they provide exceptional quality live streams but also outstanding customer service, always on hand to answer any queries before or during the event itself. Whether you need a funeral streaming solution or a way to reach out to remote attendees at a wedding or corporate gathering, Canberra Live Stream Pros will make it happen. The team's dedication and flexibility means no request is ever too large or small for them to handle – making them the perfect choice when looking for reliable live streaming services.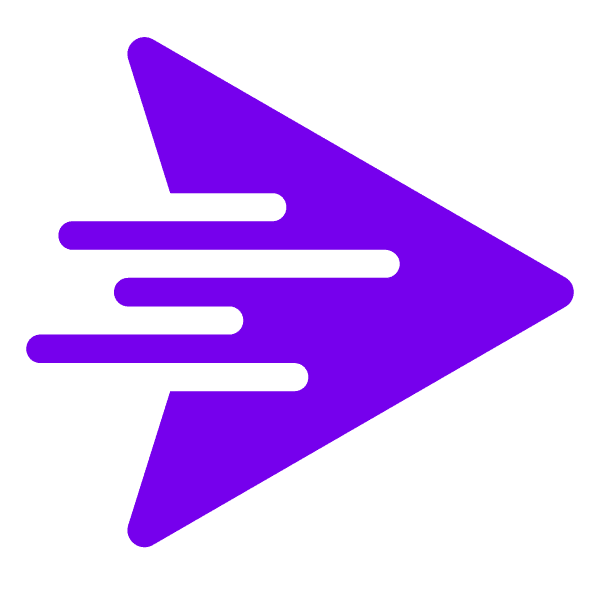 How To Set Up A Funeral Livestream In Canberra?
Setting up a funeral livestream in Canberra is not as daunting as it may seem. With the right equipment and guidance, hosting a virtual service can be an excellent way to connect with family members who are unable to attend in person. Here's what you need to know:
Preparing for your live stream:
Gather all necessary information – this includes the date, time, location of ceremony/service, details about the deceased such as name and age, contact info for funeral home handling arrangements
Research streaming services available in your area – different companies offer varying levels of quality and cost; look around for one that suits your needs best
Technical requirements:
High-speed internet connection – check with the provider before proceeding if unsure of the upload speeds required
Quality camera and microphone setup – depending on space available, consider investing in professional-grade equipment or renting from a local audio/video store
The key is making sure everything runs smoothly during the event. Test out any hardware beforehand so there aren't any surprises on the day. Even small issues like poor audio or video quality can disrupt viewers' experience – so double-check every detail ahead of time! Taking these precautions will help ensure your loved one's memorial service goes off without a hitch.
What Equipment Is Necessary For Funeral Livestreaming In Canberra?
When it comes to live streaming a funeral in Canberra, there are certain pieces of equipment that you need. The most important item is the video camera, which should be able to capture high-quality footage and connect to an internet connection for streaming. You'll also need some audio recordings equipment such as a microphone or lapel mic and headphones so that viewers can hear clearly. Additionally, you may want to invest in lighting gear and tripod stands if you require more professional results.
If everything is set up correctly with all the necessary equipment, then your stream will run smoothly without any hiccups during the service. To ensure this happens, make sure to test out each piece of hardware prior to the event and double-check connections and settings beforehand. This way, you can focus on delivering quality content rather than worrying about technical issues throughout the live stream.
How To Ensure Quality Livestreaming Services In Canberra?
When it comes to livestreaming services, quality is paramount. It's important that people are able to watch and participate in the funeral service without any issues or disruptions. That said, how can we make sure quality streaming services are provided in Canberra?
The first step is finding a reliable provider. Look for ones with experience offering livestreaming solutions for funerals. Ask about their technology platform and what measures they have taken to ensure quality streaming during an event. Also, be sure to read customer reviews on their website or online forums to get an idea of their expertise level and success rate with previous streams.
Additionally, test out the equipment before using it at the actual service. Check if there's good audio and video quality while viewing from different devices such as PCs, tablets, or smartphones. Make adjustments where needed before going live so that guests can enjoy a seamless streaming experience throughout the ceremony. With these steps taken care of ahead of time, you'll be better prepared for providing high-quality funeral livestreaming services in Canberra.
Common questions with livestreaming Funerals:
1. How Much Does Live Video Production Cost?
Live video production is an invaluable tool for businesses, events and organizations that want to reach a wider audience. But how much does it cost? Prices vary depending on the complexity of your project, but Canberra Live Stream Pros can provide you with an accurate estimate tailored to meet your needs.
The team at Canberra Live Stream Pros have years of experience in live streaming and broadcast engineering, so they know exactly what's required to produce professional quality videos. Their expertise also ensures that their services are delivered quickly and efficiently, giving you peace of mind during every stage of the process. They will also be able to advise you on any additional equipment or software upgrades needed for successful execution.
Regardless of the size or scope of your project, Canberra Live Stream Pros has everything necessary to help make your vision come alive. With competitive prices and unbeatable customer service, this is one investment that provides excellent return-on-investment for many years to come. Get in touch today to find out more about live video production from Canberra Live Stream Pros!
2. Are There Any Guarantees On The Quality Of Live Video Production?
When it comes to producing live videos, quality is an important factor. Many people want assurances that the production process will meet their expectations and deliver a satisfactory product. Canberra Live Stream Pros understand this concern, which is why they offer guarantees on the quality of their video productions.
Not only do they use high-grade equipment and experienced professionals in their processes, but they also provide reliable customer service before, during and after the project's completion. They always strive to ensure each client receives a unique experience tailored just for them – one that meets or exceeds all their needs and requirements. The team is committed to providing top-notch results every time so clients can have peace of mind knowing their investment was well spent.
3. What Kind Of Support Can I Expect From Canberra Live Stream Pros?
When it comes to live video production, you want the assurance that your project will be of high quality. Canberra Live Stream Pros understand this and offer support throughout the entire process. What kind of support can you expect from them? Here are a few things they provide:
1) They offer experienced technicians who specialize in live streaming technology, audio-visual equipment, lighting design and more.
2) Their team is available for onsite technical assistance if needed for setup and during the shoot itself.
3) After a successful event, their post-production crew provides professional editing services to guarantee excellent results.
Not only does Canberra Live Stream Pros ensure top quality service but also guarantees customer satisfaction with 24/7 online tech support should any issues arise before or after an event. With years of experience in all aspects of live video production, they have the expertise to help bring projects to life with ease and efficiency.
4. Are There Any Special Features Of Live Video Production In Canberra?
Are there any special features of live video production in Canberra? This is an important question to ask when considering which service provider you should use. Live streaming technology has come a long way, and it's now possible to get access to some pretty advanced features with the right team on your side. Let's take a look at what kinds of options are available for those looking to produce high-quality streams from the nation's capital.
When working with Canberra Live Stream Pros, you can expect:
• Professional quality hardware and software: Our experienced crew will provide professional grade equipment that will ensure your stream looks its best. We also have the latest software packages so we can deliver unique solutions tailored to your needs.
• Creative services: Whether it's custom graphics or scriptwriting, our creative professionals will help you create engaging content that stands out from the crowd. We'll work closely with you every step of the way to make sure everything looks great and runs smoothly during your event.
• Experienced technicians: Our staff are highly trained and know exactly how to set up cameras and other gear for maximum impact onscreen. Don't worry about technical glitches – our dedicated technicians are here to ensure your broadcast goes off without a hitch!
The combination of these three elements means that working with Canberra Live Stream Pros offers more than just ordinary streaming services – they offer peace of mind that whatever type of project you're doing, it's going be done right, efficiently, and effectively. So if you're looking for reliable support for your next live video production project in Canberra – don't hesitate to contact us today!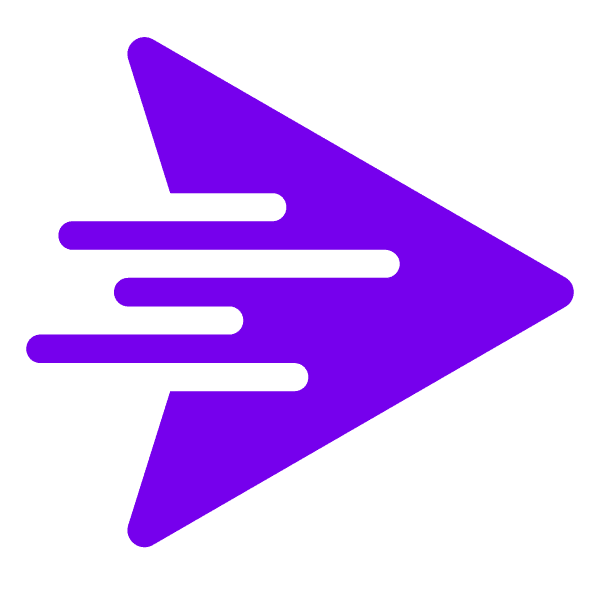 Canberra Livestream Pros – Let's Talk
Hit the button below to give us a quick call. Or, if it's 2am and you are googling 'Canberra Live Stream' feel free to fill out the form and we will be back to you ASAP with your quote.