Canberra

Live Streaming

Corporate Events
Are you looking for a way to make corporate events more engaging and interactive? Live streaming is the perfect solution! Canberra Live Stream Pros specialize in providing professional live streaming services for corporate events. By combining highly experienced professionals with cutting-edge technology, they can help you reach new audiences and create an unforgettable event experience.
Live streaming has become incredibly popular over the past few years, allowing people to broadcast their events worldwide without having to worry about physical attendance limits or geographical boundaries. With Canberra Live Stream Pros' expertise, your online presence will be taken up a notch as they provide high-quality video and audio streams that are sure to keep viewers engaged from start to finish.
Livestreaming Corporate Events Services in Canberra, Australian Capital Territory
Live streaming corporate events is an important service that has become increasingly popular over the past few years. Whether it's for a large conference or small gathering, live streaming can help to capture and preserve memories of any event. It also allows those who unable to attend in person due to distance, illness or other reasons, to join remotely and experience the same thing as if they were actually there. In addition to corporate events, live streaming weddings and funerals are becoming more commonplace for similar reasons.
The team at Canberra Live Stream Pros understand how valuable these experiences are and strive to provide top-notch services with their professional equipment and experienced crew members. They recognize that live streaming corporate events is not just about recording what happened; it's about creating lasting memories so people can look back fondly on special moments shared together – even from afar. Moving forward then, let's take a closer look at what services Canberra Live Stream Pros offer…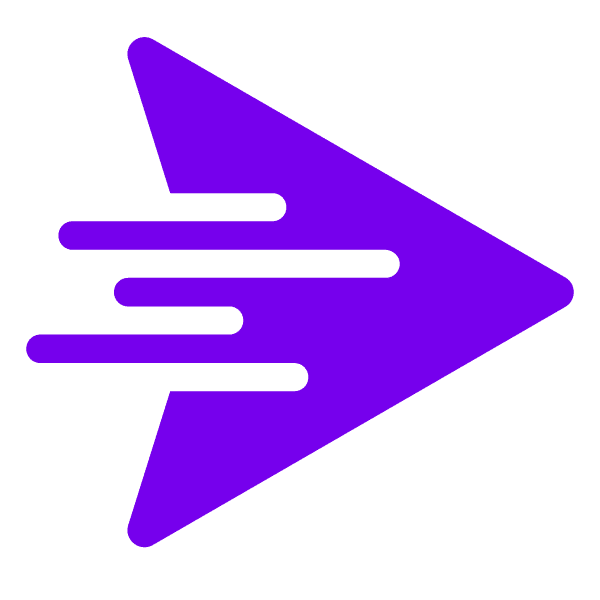 Preparing For A Live Streaming Corporate Event
Preparing for a live streaming corporate event can be just as important as the actual broadcast itself. A successful event requires careful planning to ensure that all technical requirements are met, and of course, an engaging presentation must be put together. It's essential to understand what services Canberra Live Stream Pros offer in order to make sure you get the most out of your experience.
Organizing a live stream involves more than just setting up the hardware. You'll need to take into account certain factors such as audience size, audio/video quality, and other logistical details like internet connection speed. Additionally, it's important to consider how long you want the event to last so that you know exactly how much content needs to be prepared beforehand. All these elements must come together seamlessly if viewers are going to stay engaged during the show.
Once everything is ready on-site, then comes the challenge of creating an interesting and entertaining presentation that will keep people tuned in throughout its duration. That's when having experienced professionals on board becomes invaluable – they can help craft a memorable performance from start to finish. With their assistance, achieving success with a live streaming corporate event is possible!
Tips For An Engaging Live Streaming Corporate Event
Live streaming corporate events can be a great way to engage with your audience in real time. But for it to be successful, there are certain tips you should consider. For starters, make sure that the event is well organized and planned out so everyone involved knows what's expected of them. Here are some other important pointers:
Create an engaging atmosphere: Make sure your message resonates with viewers by making the content interesting, relevant and concise. Consider interactive elements like polls or quizzes throughout the stream to keep audiences engaged.
Utilize multiple platforms: Reach more people by promoting the live stream on various social media channels before the event starts.
Have A/V equipment ready: Audio and visual quality need to be top-notch during a live stream; test all equipment beforehand and have backups just in case something goes wrong.
These steps will ensure that attendees get the most out of your event and feel connected to your brand even when they're not physically present. It's also important to think about how you'll interact with viewers during the broadcast – which brings us nicely to our next topic.
Interacting With Viewers During A Live Streaming Corporate Event
Interacting with viewers during a live streaming corporate event is essential for creating an engaging experience. Through interactive communication, the speakers can make sure that their message reaches the audience in its entirety. It also allows them to receive feedback from viewers and answer any questions they may have about the topics discussed. This makes it easier for presenters to tailor their content according to what people want to hear.
There are several ways of interacting with viewers while live streaming corporate events. One way is through chat boxes or forums where participants can ask questions and comment on the presentation in real time. Another way is by incorporating polls into the stream so that attendees can provide input on specific topics being covered. Finally, having a dedicated Q&A segment at the end of each session will allow those watching to get clarification on anything they didn't understand throughout the course of the event.
These methods of interaction not only help enhance audience engagement but also give organizers valuable insights into how effective their presentations were and which areas need improvement in future events. Interaction between presenter and viewer plays a key role in making these kinds of virtual events successful, allowing everyone involved to gain something meaningful out of every meeting.

Common questions with live streaming corporate events:
-What Is The Cost Of Live Streaming With Canberra Live Stream Pros?
When it comes to streaming corporate events, cost is an important factor. Canberra Live Stream Pros offer a range of packages that can fit any budget. Whether you're looking for a basic package or something more comprehensive, they have options to suit your needs.
Their prices are competitive and their quality of service is unparalleled. With experienced technicians on board and the latest in video production technology, Canberra Live Stream Pros ensures each event will be streamed with crystal-clear visuals and sound at no additional charge. So if you're looking for affordability and reliability when it comes to live streaming your next corporate event, Canberra Live Stream Pros has got you covered!
-How Long Does It Take To Set Up A Live Streaming Corporate Event?
When it comes to live streaming corporate events, the amount of time needed for set up can vary depending on a number of factors. Canberra Live Stream Pros understand that you want your event to be as smooth and successful as possible; therefore they make sure their setup is quick and efficient.
Here's what goes into setting up a professional live stream with Canberra Live Stream Pros:
• Equipment testing – to make sure everything is working correctly before going live
• Connecting audio/visual sources – ensuring all necessary cameras and other equipment are in place and ready
• Securing internet connection – making sure there's no interruption during the broadcast
• Preparing media elements – uploading videos, slides, graphics etc. prior to the start of the event
• Testing environment – checking lighting, acoustics, seating arrangements etc. to ensure optimal viewing experience for viewers.
Overall, Canberra Live Stream Pros strive to provide clients with an excellent service by being prepared ahead of time so that your corporate event runs without any issues or delays. They have years of experience creating amazing livestreams that leave audiences engaged and entertained from start to finish!
-Does Canberra Live Stream Pros Offer Onsite Support?
Organizing a live streaming corporate event requires careful planning and preparation, as well as onsite support to ensure the event runs smoothly. This brings us to our current question – does Canberra Live Stream Pros offer onsite support?
The answer is yes! Canberra Live Stream Pros are dedicated to providing their clients with professional audiovisual services for any type of corporate event. Their experienced technicians can be present at your event from start to finish, ensuring that all audio-visual aspects are managed correctly and efficiently. Furthermore, they have access to state-of-the-art equipment which allows them to provide top quality visuals in real time during the event.
In addition to this, Canberra Live Stream Pros also offers post production services such as video editing so you can create an impressive highlight reel of your corporate event. They strive to make sure each client's experience is stress-free and successful by offering comprehensive solutions tailored to their needs.
-What Technology Is Needed For A Live Streaming Corporate Event?
When it comes to live streaming corporate events, the technology needed is just as important as who does the actual streaming. Canberra Live Stream Pros can help ensure that all of your technical needs for a successful event will be met.
There are several components necessary to make sure that everything runs smoothly:
Hardware – This includes cameras, microphones, and other equipment necessary for capturing footage. You may also need additional items such as switchers or video encoders depending on your individual needs.
Software – Streaming software allows you to connect with broadcasting platforms in order to share your content with viewers. It's best to use something compatible with most devices so everyone has access to your stream.
Connectivity – To ensure high-quality audio and visuals, reliable internet connection is essential. Having multiple networks available during an event is recommended in case one fails. Additionally, having good cellular data coverage at the venue should also be considered if possible.
The team at Canberra Live Stream Pros have years of experience providing support for these types of events and will work closely with you throughout the whole process – from helping select appropriate hardware and software solutions through to setting up equipment onsite and troubleshooting any issues that arise during live streams.
-What Safety And Security Measures Does Canberra Live Stream Pros Take For Live Streaming Corporate Events?
Live streaming corporate events can be an effective way to reach a wide audience, but they also come with their own set of safety and security concerns. That's why it's important to have the right measures in place when engaging Canberra Live Stream Pros for your business event.
So what steps do Canberra Live Stream Pros take when providing live streaming services? They understand both the technical requirements involved in setting up a live stream as well as the importance of maintaining secure access. To ensure that only authorized individuals are able to view the content, Canberra Live Stream Pros employ industry-standard encryption protocols and other methods designed to protect client data from any unauthorized access or manipulation. Additionally, all video streams are monitored during production so that viewers can rest assured that no inappropriate material is being broadcasted. Finally, Canberra Live Stream Pros provide transparent analytics reporting so clients can track viewership statistics over time.
By putting these measures in place, Canberra Live Stream Pros offers businesses peace of mind knowing their valuable content will remain safe and secure while still reaching their desired audiences.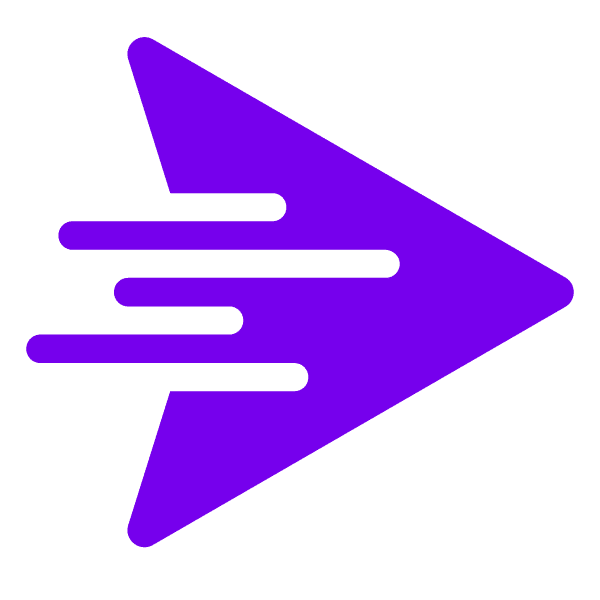 Canberra Livestream Pros – Let's Talk
Hit the button below to give us a quick call. Or, if it's 2am and you are googling 'Canberra Live Stream' feel free to fill out the form and we will be back to you ASAP with your quote.