Live Video Production

from

Canberra Live Stream Pros
Live video production has become increasingly popular in the past few years, and Canberra is no exception. Canberra Live Stream Pros have been at the forefront of this revolution, offering high-quality live streaming services to their clients all over Australia's capital city. With their innovative approach to capturing events as they happen, they are sure to deliver an unforgettable experience for audiences everywhere.
What sets Canberra Live Stream Pros apart from other producers? It's simple – their passion for bringing viewers closer to the action with state-of-the-art technology and expertise that can't be matched by anyone else in the industry. From music festivals and sports tournaments to corporate meetings and conferences, there isn't a single event too big or small for them to handle. Their team of experienced professionals strive to capture every moment in crystal clear HD resolution so you won't miss a beat.
Furthermore, Canberra Live Stream Pros offer an array of customizable options tailored specifically for your needs – whether it's adding graphics or overlays or providing multi-camera angles, they will do whatever you need to make your vision come alive! So if you're looking for reliable partners who know what they're doing when it comes to live video production in Canberra, look no further than Canberra Live Stream Pros!
The Advantages Of Using Live Video Production Services In Canberra
Live video production is becoming increasingly popular for businesses, organisations and events in Canberra. It offers a range of advantages that can make it an attractive choice over traditional media formats such as TV or radio broadcasting. In this article, we'll look at some of the key benefits to using live video production services in Canberra.
Using a professional service guarantees a high-quality output that meets industry standards. This means you get the best possible results without having to worry about technical issues like sound quality or lighting conditions. Professional crew members also have access to more advanced equipment than would be available to someone trying to do their own live streaming themselves – ensuring your footage is of the highest standard.
In addition, working with experienced professionals brings another major benefit: they know how to capture all the important moments while producing videos that captivate viewers and keep them engaged throughout the entire broadcast. Achieving this level of engagement requires skill and expertise, something only those who are well-versed in live streaming will have. You'll also find that these same professionals have great customer support and can provide helpful advice on what works best for different types of productions – giving you peace of mind when creating content for your audience.
Overall, using live video production services in Canberra can bring many advantages compared to DIY streaming solutions – from higher quality video outputs to increased viewer engagement and expert guidance every step of the way. If you're looking for a cost-effective way to create engaging content for your organisation or event then investing in professional live streaming services could be just what you need!
Tips For Effective Live Video Production In Canberra
Live video production in Canberra has become increasingly popular for its ability to capture key moments of events or conferences and make them available online. But, many people are unsure how best to use the technology. Here are some tips on getting the most out of live streaming in the ACT.
First of all, it's important to have a good quality camera and microphone set-up which captures sound clearly, as well as makes sure visuals stand out from any background noise. A professional team like Canberra Live Stream Pros can help with this by using their own equipment and expertise to ensure your content looks great. Additionally, they can also provide advice on what type of shots work best when filming an event or conference so that you capture the right footage – giving viewers an immersive experience no matter where they watch your stream from!
Good lighting is another essential piece of the puzzle when it comes to live streaming in Canberra. If possible, try and find a venue with natural light sources such as windows or skylights; otherwise, artificial lights should be used strategically throughout the space. This will create flattering shadows and colours which will make your broadcast look more professional and engaging for those watching at home. With these tips in mind, you'll be able to get stunning results from your live video production in Canberra – whatever kind of project you're working on! From here we can move on to discussing the advantages of using live video production services in Canberra.
What Equipment Is Needed For Live Video Production?
Live video production requires more than just pressing a button on your phone. It involves the knowledge of how to set up the right equipment, ensuring that everything runs smoothly and efficiently. This is where Canberra Live Stream Pros come in – they have the expertise necessary for producing high-quality live streaming videos.
So what equipment do you need? Generally speaking, it includes cameras, microphones and lighting systems. Depending on the size and scope of the project, other items such as monitors or switchers may also be necessary. The team at Canberra Live Stream Pros will help you determine exactly what hardware is appropriate for your specific needs.
Knowing what equipment is needed is an important step towards creating a successful live streaming experience in Canberra. Next, we'll look at some tips for making sure your live stream runs smoothly.
Types Of Live Video Production Services Available In Canberra
When it comes to live video production in Canberra, there are countless options available. From corporate events to conferences and more, the professional live streaming services of Canberra Live Stream Pros can facilitate any type of project. Whether you're looking for a simple livestream or an advanced multi-camera setup, these experts have got your needs covered.
Live streaming in Canberra is becoming increasingly popular due to its cost-effectiveness and convenience. With their state-of-the-art equipment and experienced professionals at the helm, Canberra Live Stream Pros ensure that your videos will be broadcasted with clarity no matter what the challenge may be. Their team consists of highly trained technicians who specialize in producing high-quality audio and visuals while still providing excellent customer service throughout the entire process.
By hiring these experts, you can rest assured knowing that your event will run smoothly from start to finish. Not only do they guarantee a seamless experience but also provide helpful tips on how best to prepare for each specific occasion so that everything goes off without a hitch. All this combined makes hiring professionals like Canberra Live Stream Pros well worth it when it comes time to make sure your next live video production turns out as perfect as possible.
Their expertise ensures that every detail is accounted for and taken into consideration before setting up any kind of live stream – giving clients peace of mind knowing their investment was made wisely.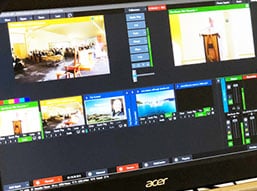 Corporate Events
Corporate Event Livestreaming in Canberra Australian Capital Territory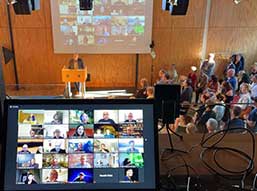 Funerals Canberra
Funeral Events Live streaming in Canberra Australian Capital Territory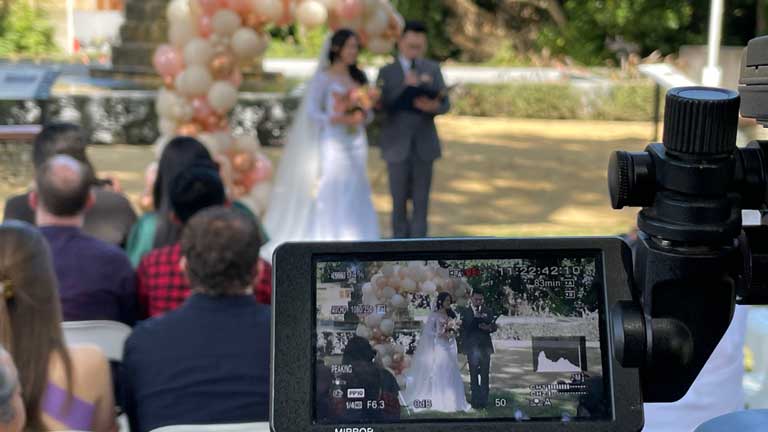 Weddings
Wedding Events Live streaming in Canberra Australian Capital Territory

Canberra Livestream – Let's Talk
Hit the button below to give us a quick call. Or, if it's 2am and you are googling 'Canberra Live Stream' feel free to fill out the form and we will be back to you ASAP with your quote.