Stream Your Event

with

Canberra Live Stream Pros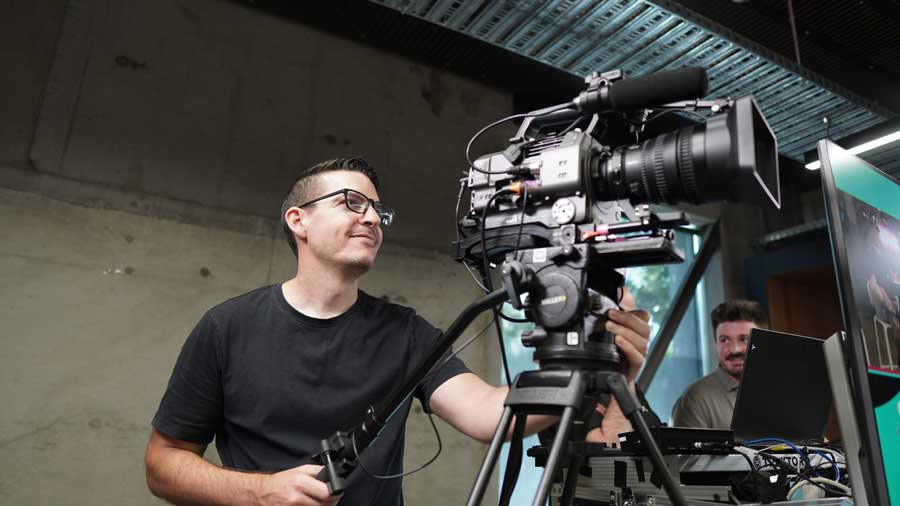 Looking for a Canberra Livestream? Canberra Live Stream Pros are experts at livestreaming weddings to the deceased's friends and family. Our videographers are ready to capture it and live stream it for everyone to see.
Canberra Live Stream – Professional live streaming in Canberra, ACT, Australia
If you're organising an event and need a professional Canberra live stream services provider to broadcast it, fill out our simple form.
Have you ever wanted to watch your favorite events live but couldn't? Now, with Canberra Live Stream Pros, you can! Our streaming services are simple and easy to use. With no fuss or hassle, you can enjoy the best of what life has to offer from wherever you may be. So why wait? Let's take a closer look at our amazing streaming services that will make sure you never miss another event again!
Canberra Live Stream Pros is here to bring all your favorite events right into your living room. Whether it's a sports game, concert, play or anything else – we have got it covered. We provide top-level quality video so that every detail is crystal clear and nothing gets lost in translation. Plus, our fast loading time ensures that there isn't any lagging or buffering while watching – meaning you get uninterrupted entertainment without fail.
For professional results, use Canberra Livestream.
Livestream Canberra – Our Services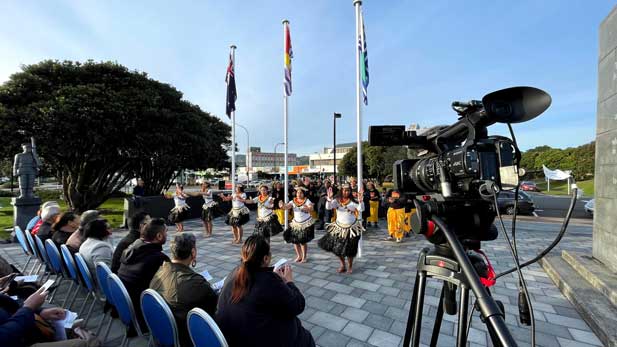 Corporate Events
Our corporate live streaming services in Canberra are top-of-the-line and professionally done. We provide a comprehensive package of audio equipment, cameras, and support staff to get you the highest quality stream possible. Our experienced technicians can help with set up and ensure that everything runs smoothly during your event.
We understand the importance of having high quality streams for those attending remotely. That's why we make sure our technology is always up-to-date so there are no glitches or disruptions during your event. With us, you can be confident that everyone will have an enjoyable experience watching your live stream from any device.
Whether it's a conference, seminar, product launch or other corporate gathering; our customised solutions will ensure all viewers receive clear visuals and sounds from every angle. And don't worry about technical difficulties – we're here to take care of them quickly and efficiently! Now let's move on to discuss wedding live streaming service in Canberra…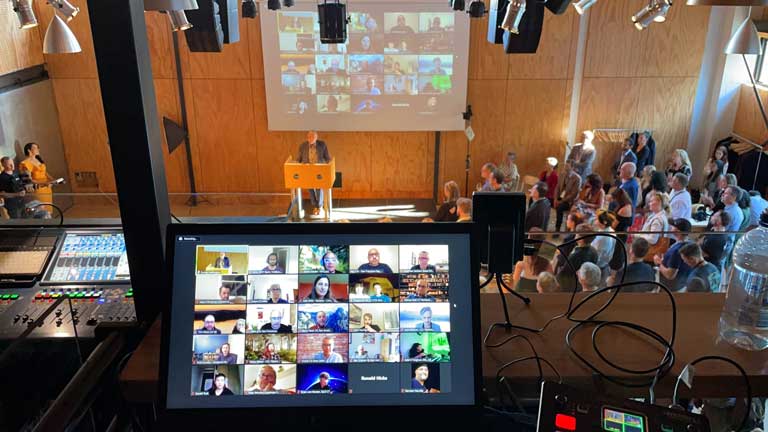 Funerals Canberra
Planning a funeral can be an incredibly difficult and emotional time. For many, the thought of not being able to have their loved ones present is particularly hard. Canberra Live Stream Pros understand this struggle, which is why we provide comprehensive live streaming services for funerals.
Our experienced team will help you create a beautiful ceremony online that captures all the emotion in the room. We'll guide you through every step of the process—from setting up cameras to choosing what audio equipment is best for your needs—and make sure it's broadcasted with perfect clarity, so everyone who wants to pay their respects from afar can do so without any problems.
TIP: Invite friends and family near and far to join your loved one's final farewell by providing them with access to our simple-to-use livestreaming service.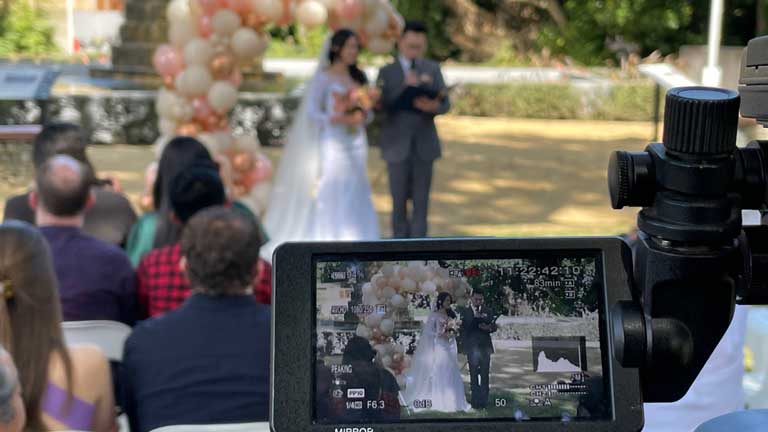 Weddings
When it comes to special occasions, such as weddings, having the ability to stream them live can be invaluable. Canberra Live Stream Pros are proud to offer wedding streaming services so that no matter where your guests may be located, they can still enjoy and experience the day with you. Our team is dedicated to providing a high quality service in order to ensure that everyone who watches will have an enjoyable time.
We understand how important this day is for couples, which is why we take great care when setting up our equipment and ensuring everything runs smoothly on the big day. We're also experienced in working within various venues and settings – from small intimate gatherings right through to large receptions – making sure that every moment of your special occasion is captured perfectly. So if you're looking for a reliable live-streaming provider for your wedding, look no further than us!
Our professional streaming services provide an accessible way for friends and family members unable to attend your wedding due to distance or other circumstances, allowing them to join in on the festivities remotely. That said, let's move onto funeral live streaming service canberra – another type of event where our expertise can prove useful…
Livestream Canberra – Multi Platform Streaming

Our multi platform streaming services are designed to provide you with the most reliable and professional experience. Our team works tirelessly to make sure that your live stream is accessible on multiple platforms, giving you peace of mind knowing that it will reach all of its viewers.
We take pride in the quality assurance process we adopt for our streaming services; ensuring that any interruptions or delays do not affect the success rate of your broadcast. We also ensure customer satisfaction by providing technical support during your event if needed.
Our aim is to provide seamless experiences across all platforms so that everyone can enjoy your live stream without having to worry about a thing. With Canberra Live Stream Pros, you know your event will be successful no matter what. Let us help you book an unforgettable live stream today!
Why Use Canberra Live  Stream Pros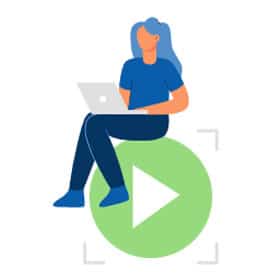 Canberra Livestream - Easy to Deal With
Our online quote form is simple to use and provides us with all of the information we need to provide you with a quick estimate for your event. After requesting a quote, you will speak with a member of our friendly team.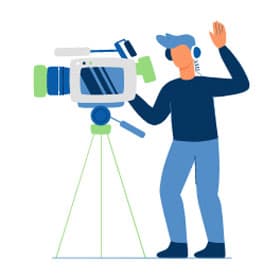 Canberra Livestream - Tech Know-How
Every event is distinct, with its own set of issues. We know how to solve problems as soon as we walk into the event venue and ensure that the internet and video are working properly to broadcast live because we've been in the business for so long.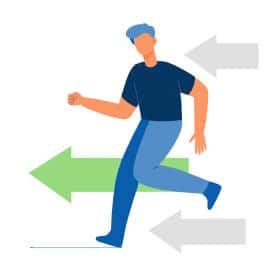 Canberra Livestream - We are Quick
We will make every effort to schedule a pre-production visit to your event's location to ensure that everything runs smoothly on the day of filming. This allows us to quickly set up and pack up on the day of the event.
Reasons to use a professional videographer for livestreaming events in Canberra.
At Canberra Live Stream Pros, we understand how important it is for your live streaming needs to be handled professionally and with the highest standards of quality. Our team takes care in ensuring that our services are top-notch, so you can rest assured knowing that your project will be managed with expertise.
We utilize cutting-edge technology and industry best practices when delivering our services – allowing us to deliver a superior product every time. We also provide ongoing support after delivery has been completed, so you don't have to worry about any issues arising. With Canberra Live Stream Pros, you get more than just an expert service: You get peace of mind too!
Moving forward, we offer multi platform streaming solutions tailored to meet all types of requirements. From broadcasting on multiple devices such as mobile phones and tablets to providing HD video streams, we ensure each user gets the most out of their viewing experience.
Types of Canberra Events:
Live streaming is a great way to reach an audience that can be located anywhere in the world. It's becoming increasingly popular for businesses and organizations, so let's take a look at some of the different types of live streaming events.
Here are 4 common examples:Online conferences or meetings –
Live stream your conference or board meeting to participants who can't attend in person.
Webinars – Educate customers with webinars that provide useful information about products and services.Corporate events – Showcase
company awards ceremonies, product launches, and other corporate events to remote audiences.
Sporting Events – Share sports games or tournaments with people who may not have access to them otherwise.
These are just some of the ways you can leverage live streaming technology for your organization or business. With its ability to connect people from all over the world regardless of their location, it presents numerous opportunities that weren't available before. Now, let's explore how Canberra Live Stream Pros provides these services on a global scale.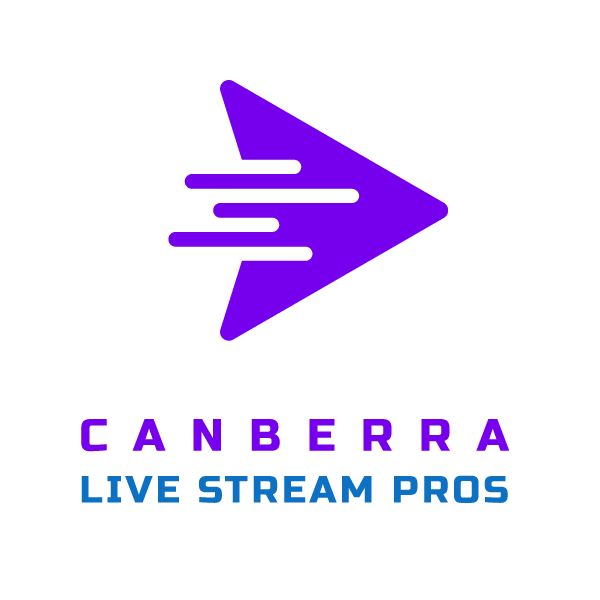 Overview Of Canberra Live Stream Pros
At Canberra Live Stream Pros, we are dedicated to providing world-class streaming services. Our team of professionals is passionate about delivering the highest quality content and an unparalleled customer experience. We understand that live streaming events require a range of skills and technical know-how, so our experts have the expertise needed to make sure your event runs smoothly from start to finish.
We offer a variety of different packages designed for all types of budgets, ranging from basic set up and management to more complex multi-camera setups with audio mixing capabilities. Our experienced technicians will help you decide which package best suits your needs and provide guidance on setting up everything correctly before the stream goes live. Additionally, we also provide comprehensive post-streaming support in order to ensure any potential issues are addressed quickly and efficiently.
By combining our knowledge and technical abilities with top-notch customer service, we guarantee satisfaction every time you choose Canberra Live Stream Pros for your streaming needs. With us at the helm, you can rest assured that your next live streaming event will be executed flawlessly – allowing you to focus on creating great content while leaving the technical side of things in expert hands. Transitioning into professionalism and quality assurance, let's take a look at how Canberra Live Stream Pros guarantees success each time…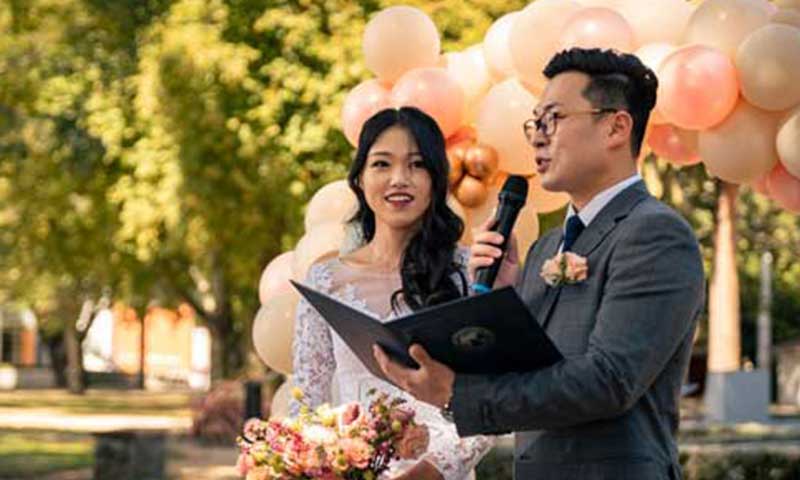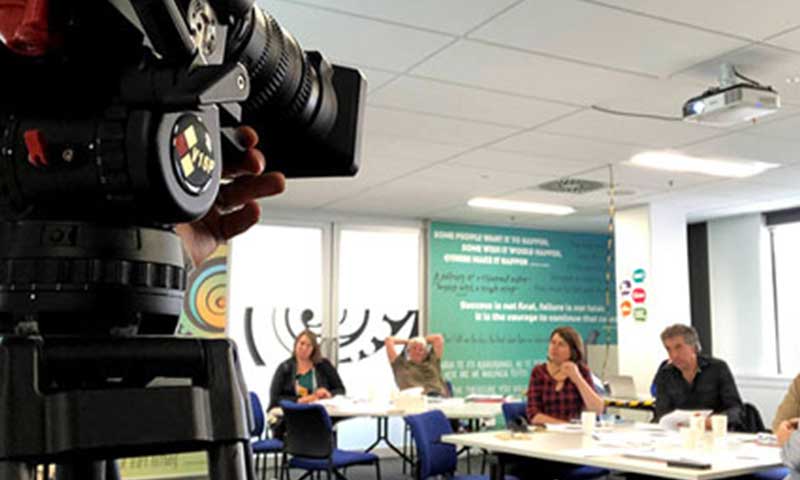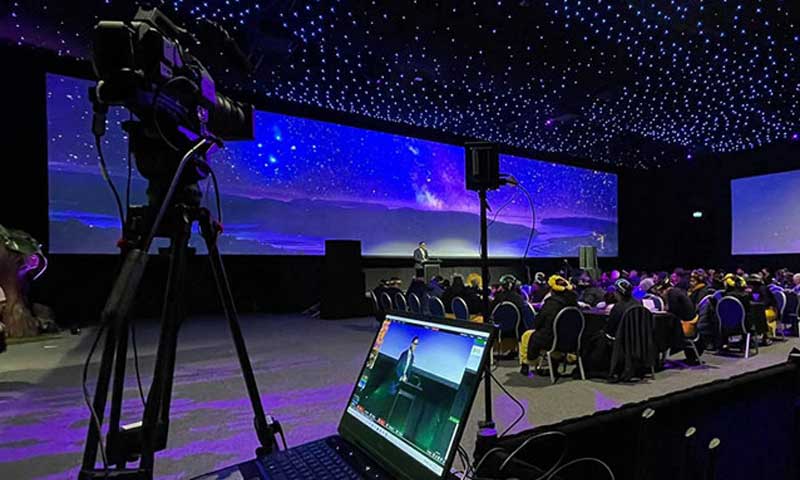 Canberra Live Streaming 101: What You Need To Know
Frequently Asked Questions
What Equipment Is Required For A Live Stream Event?
Live streaming events have become increasingly popular in recent years, and with the right equipment, you can create a professional-looking live stream. So what exactly is required for a successful live streaming event? Let's break it down into two categories: hardware and software.
Hardware requirements are essential for any live streaming set up. This includes having cameras to capture audio/video streams, microphones to pick up sound from speakers or performers, lighting to illuminate the area being streamed, tripods to hold the camera steady during recording, switchers to switch between different video sources (e.g., multiple cameras), encoders that convert raw video data into digital formats suitable for transmission over the internet, cables connecting all of the components together and finally an external hard drive to store recorded content on.
In terms of software requirements, there are various options available depending on your budget and technical capabilities. Some examples include broadcasting platforms like OBS Studio which allows users to broadcast across multiple social media channels; interactive tools such as Zoom which enables real-time audience interaction; production suites like Adobe Creative Cloud which provide editing capabilities; media players capable of displaying both prerecorded and live footage; analytics tools that measure engagement levels; and automated system controls used to manage multiple devices simultaneously.
Any combination of these products will help create a smooth and efficient experience for viewers – no matter if it's through their computer screens or mobile devices. With all this knowledge at hand, anyone can now start planning their very own live stream event!
Is It Possible To Access The Live Stream After The Event Has Ended?
When it comes to live streaming, many people have questions about access after the event has ended. Is it possible? It's a great question and one that needs to be addressed when considering Canberra Live Stream Pros services.
The answer is yes! We provide our clients with access to the stream even after the event has concluded; this allows them to view the content at their own convenience. Plus, we offer options for archiving streams so that they can be accessed in perpetuity or until requested otherwise. This means that your live-streamed event will reach an even larger audience than initially anticipated as viewers will still be able to watch it long afterwards.
Are There Any Additional Costs Associated With Using Canberra Live Stream Pros?
When it comes to using canberra live stream pros, people may be wondering if there are any additional costs associated. The good news is that the services offered by Canberra Live Stream Pros don't come with any extra charges. All you have to do is pay for whatever plan you choose and all the streaming features will be included!
In addition, Canberra Live Stream Pros offers a variety of packages to suit your budget and needs. Whether you're looking for something basic or more advanced, they've got something for everyone. So no matter what kind of streaming service you need, chances are that Canberra Live Stream Pros has just what you're looking for – all without any extra costs!
What Measures Are Taken To Ensure The Security Of The Live Stream?
At Canberra Live Stream Pros, we take security very seriously. We understand that our customers rely on us to provide a secure streaming experience and we go above and beyond to ensure their safety. To guarantee the security of our live streams, we have implemented multiple layers of protection.
First, all data is encrypted before transmission so only authorized viewers can access it. Additionally, users must authenticate themselves with a valid username and password in order to gain access. Finally, our servers are monitored 24/7 for any suspicious activity or unauthorised logins. With these measures in place, you can rest assured your stream will be safe and secure at all times.
Are There Any Special Considerations For Large Scale Events?
When it comes to large scale events, there are certain considerations that need to be taken into account. Firstly, the reach of such an event needs to be considered – keeping in mind both physical attendance and online viewership. It's important that any live streaming services used can accommodate the expected audience size. Secondly, security is a key factor when it comes to broadcasting these events; measures should be put in place beforehand to ensure a safe and secure stream. These could include implementing encryption protocols or only allowing access via password protection.
Additionally, technical support must also be factored in. This includes having enough staff on hand who are experienced with the live streaming software being used at the event, as well as ensuring all hardware/software is compatible with each other. Risk management strategies should also be implemented so that if something does go wrong during the broadcast, teams will know how best to respond and resolve the issue quickly and efficiently.
TIP: Make sure you have a back-up plan for your event's live stream just in case anything unexpected happens!
Canberra Livestream – Let's Talk
Hit the button below to give us a quick call. Or, if it's 2am and you are googling 'Canberra Live Stream' feel free to fill out the form and we will be back to you ASAP with your quote.